Promotions
Happy St. Patrick's Day from Free Bingo Canada
Earned Credits on St. Patrick's Day
On 🍀 Friday March 17th - Sunday March 19th 2023 (EDT) 🍀 you will receive 50% MORE credits on purchased credits!
Special Games on St Patrick's Day
On St. Patrick's Day, Friday March 17th 2023 (EDT) there are special games available throughout the day in the Irish room.
Step Down Prize - The prizes start off high and will continue to drop until a winner is found in the game. We hope you win it quick!
Yo-Yo Prize - The prizes here constantly go up and down, like a Yo-Yo. Hit it while its UP!
Drunk Prizes - Just like when you've had too much green beer to drink, everything starts going Topsy Turvy. In this game the prizes are all over the place!
2 Hardway Lines, Hot Call 25 - Matching a Hardway Line means getting a line without the aid of the free space. If you happen to win on Call #25 you will win a special prize.
Note: Max Cards have been increased to 50 for these special games
---
Irish Room
From now until St. Patrick's Day, Free Bingo Canada has opened up the Irish Room. You will be able to enjoy many Irish themed 75 ball patterns such as Clover 🍀, Guinness Can 🍺, as well as our Irish caller Liam!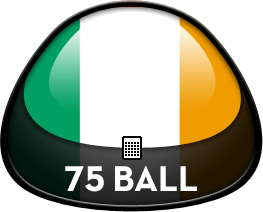 Click to view the bingo rooms
The Irish room offers multiple jackpots during the Full Card game, as well as other special free games throughout each day. Also, the bingo leaderboard and in game auto-buy will be available to all players!